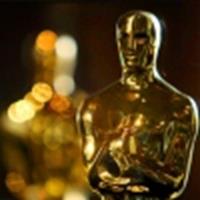 Oscar
Visual effects in 'HBP' shortlisted for Oscar nomination
December 11, 2009 at 4:53 PM ET
Cheeser HPANA (via News tip)

harry potter and the half-blood prince movie, half-blood prince movie, hbp movie, oscars, vfx, special effects, visual effects, 82nd oscars, academy awards
---
Harry Potter and the Half-Blood Prince has been short-listed by the Academy of Motion Picture Arts and Sciences for nomination in next year's Oscar ceremony.
One of 15 films, including Star Trek, The Watchmen and 2012, the list will be condensed even further next month and then members have until January 21 to pick which three will go on to be finalists and win the "Achievement in Visual Effects" for the 82nd Academy Awards. The ceremony will be broadcast on ABC in the U.S. on Sunday, March 7, 2010.
The complete list of semi-finalists is:
Angels & Demons
Avatar
Coraline
Disney's A Christmas Carol
District 9
G-Force
G.I. Joe: The Rise of Cobra
Harry Potter and the Half-Blood Prince
Sherlock Holmes
Star Trek
Terminator Salvation
Transformers: Revenge of the Fallen
2012
Watchmen
Where the Wild Things Are
Thanks to Andrew for the tip!