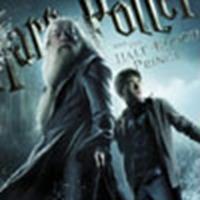 'Half-Blood Prince'
WB releases 'HBP' screenplay; announces awards push
November 14, 2009 at 2:56 PM ET
Jeremy HPANA (via Various)

Harry Potter, Harry Potter and the Half-Blood Prince, hbp, WB, Warner Brothers, awards, oscars,
---
Warner Brothers has released

the full Harry Potter and the Half-Blood Prince screenplay in anticipation of the upcoming awards season.
They have also submitted the following categories for review:
Best Picture                           The Actors
Produced by           Daniel Radcliffe        Michael Gambon
David Heyman         Rupert Grint            Alan Rickman
David Barron           Emma Watson       Maggie Smith
                            Helena Bonham Carter
Best Director        Jim Broadbent        Timothy Spall
David Yates           Robbie Coltrane      David Thewlis

Best Adapted Screenplay      Best Cinematography
Screenplay by                         Bruno Delbonnel, AFC, ASC
Steve Kloves
                                              Best Costume Design
Based on the Novel by             Jany Temime
J.K. Rowling
                                              Best Film Editing                             Best Sound Editing
Best Art Direction                   Mark Day                                         James Mather
Production Designer
Stuart Craig                            Best Orginal Score                           Best Sound Mixing
                                             Composer                                          Production Sound Mixer
                                             Nicholas Hooper                                 Stuart Wilson
Best Makeup
Makeup and Creature Effects Designer                                              Re-Recording Mixers
Nick Dudman                                                                                  Stuart Hillker
                                             Best Visual Effects                            Mike Dowson
Makeup Designer                    Tim Burke
Amanda Knight                       John Richardson
                                             Nicolas Aithadi
                                             Tim Alexander
The Warner Brothers awards website has been set up for Harry Potter, and can be viewed right here

.
Thanks to RopeofSilicon.com

and SnitchSeeker

for the tips!