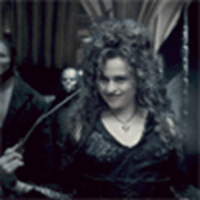 'Half-Blood Prince'
'HBP' up for numerous awards
October 21, 2009 at 10:21 AM ET
Geri HPANA (via Various)

harry potter and the half-blood prince movie, half-blood prince movie, hbp movie,
---
With the release of the Harry Potter and the Half-Blood Prince DVD just weeks away, the movie has been nominated for numerous awards from the U.S. to the UK.
The movie has been nominated as the 'Hollywood Movie of the Year' in this year's Hollywood Movie Awards

. Currently first place is held by Star Trek with 26% of the vote while Half-Blood Prince is in second with 24% of the vote. So go vote.
Meanwhile the movie has also garnered three Peoples Choice nominations

in the following categories: 'Favorite Movie,' 'Favorite On Screen Team,' and 'Favorite Franchise.' You can vote here

and the show will be broadcast on January 6th, 2010 on CBS.
Finally, in the UK Half-Blood Prince has been nominated in the 'Favourite Flick' category at this year's 'BBC Switch Live' awards, you can vote here

. The show will take place at the Hammersmith Apollo in London on November 8th, from 12:20 pm to 6 pm and will be broadcast on BBC Radio 1 from 7pm that day, and be shown on television on November 15th on BBC1.
Thanks to TLC

, MN

and SnitchSeeker

for the wonderful news.