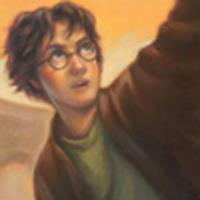 'Deathly Hallows'
First 'DH' footage to be featured on 'HBP' special edition DVD
October 13, 2009 at 9:01 PM ET
Jeremy The Leaky Cauldron

Harry Potter, Deathly Hallows, first footage, available, Half-Blood Prince, DVD, special edition,
---
We can now confirm

that the first official footage from Harry Potter and the Deathly Hallows will be featured on the special edition DVD of Harry Potter and the Half-Blood Prince.
We do not know if this is a behind-the-scenes featurette, or some form of teaser. But we will be sure to let you know as soon as that information is available.
Other features include: The J.K. Rowling, A Year in the Life documentary, deleted scenes, "Close Up with the Cast of Harry Potter," a sneek peek at the Wizarding World theme park, a Q&A and interviews with the cast, and more!
You can pre-order this and other versions of the DVD, right here

on Amazon.
Thanks to Matt and Leaky

for the tip!