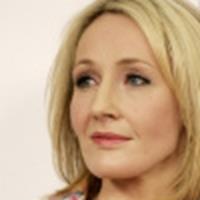 J.K. Rowling
J.K. Rowling joins Twitter community
September 25, 2009 at 3:15 PM ET
Jeremy The Leaky Cauldron

J.K. Rowling, twitter, joins,
---
After numerous reports, and fake accounts, we can now confirm that J.K. Rowling has officially joined

twitter.
Reps for Jo explained:
It is Jo. She opened it to put an end to all the fake ones and won't be twittering often.
Jo further explains via Twitter, that she joined in an effort to stop impersonators on the popular social network site:
I am told that people have been twittering on my behalf, so I thought a brief visit was in order just to prevent any more confusion! However, I should flag up now that although I could twitter endlessly, I'm afraid you won't be hearing from me very often, as pen and paper is my priority at the moment.
Thanks to Leaky

and their reader Cassandra for the tip!
And remember you can follow HPANA on Twitter, right here

.