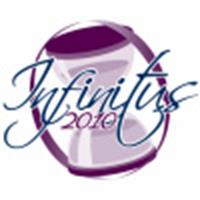 Infinitus 2010
Infinitus 2010 registration now open
August 26, 2009 at 10:16 PM ET
Jeremy HPANA (via HPEF)

Infinitus, 2010, HPEF, convention, Harry Potter, Orlando, Wizarding World, Universal Studios,
---
Registration for Infinitus 2010 is now open

.

The Harry Potter fan conference will take place from July 15-18 in Orlando, Florida to coincide with the opening of the Wizarding World theme park at Universal Orlando Resort.

HPEF

(the folks behind Lumos, Prophecy, Portus, and most recently Azkatraz) are offering an early-bird registration for only $165 USD through September 7, when the price will jump to $180 USD through March 31, 2010, finally ending at $200 USD.
Basic registration includes all formal programming. Additional events will be made available at a yet-to-be-determined cost. Stay tuned for updates, including information on how to purchase tickets to the Wizarding World theme park.
To go straight to registration, click here

. Remember to enter "HPANA" in the referral box upon registering!