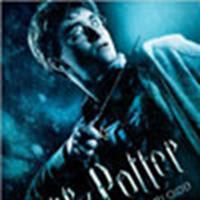 'Half-Blood Prince'
DVD and Blu-Ray information for 'Half-Blood Prince' announced
August 17, 2009 at 9:41 PM ET
Jeremy The Leaky Cauldron (via Play.com)

Harry Potter, Half-Blood Prince, DVD, Blu-Ray, bonus material, release,
---
As we reported to you last month, Harry Potter and the Half-Blood Prince is set to be released on DVD and Blu-Ray on December 7. We now have some information on what we can expect to see in the DVD package.
According to information provided by Play.com

we can expect a two-disc release, including a bonus and digital copy of the film, for both Blu-Ray and DVD.
The material to be released with the bonus disc has yet to be announced, and we will update you when that information becomes available.