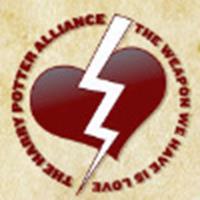 The Harry Potter Alliance
Harry Potter Alliance featured on 'Today Show Australia'
July 30, 2009 at 6:57 PM ET
Jeremy HPANA (via The HP Alliance)

Harry Potter, the harry potter alliance, andrew slack, today show, australia,
---
Our friend, Andrew Slack, founder of the Harry Potter Alliance, recently spoke

with The Today Show Australia about his organization and the great work it does, helping to spread the word on their quest for justice by "..the Dumbledore's Army for the real world."
The segment is available to watch, right here

.
Congratulations on yet another remarkable achievement!