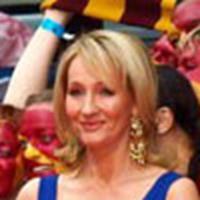 J.K. Rowling
Documentary 'J.K. Rowling: A Year in the Life' airs tonight in U.S.
July 16, 2009 at 7:59 AM ET
Geri HPANA

j.K. Rowling, Harry Potter author, jkr, jo rowling, a year in the life, harry potter series
---
Finally, Harry Potter fans in the U.S. will have a chance to view the documentary J.K. Rowling: A Year in the Life. The show, which originally aired in the UK late last year, will be shown

at 9 pm on ABC tonigh.
The documentary will follow Ms. Rowling as she writes the last of Deathly Hallows, follows her has she visits old sites and discusses her life and how she started to write the series.
Please check your local listings for times.