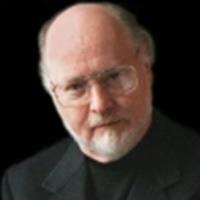 John Williams
Nicholas Hooper bowing out of 'Harry Potter' finale
July 15, 2009 at 10:59 PM ET
Cheeser HPANA (via JWFan)

john williams deathy hallows, nicholas hooper, harry potter film score, harry potter and the deathly hallows, soundtracks, scores, composers
---
Nicholas Hooper, composer of the last two Harry Potter film scores, is leaving the franchise, says a reliable member of JWFan's forums (a John Williams fan site) and contributor for Film Score Monthly.
Forum member Maestro says he interviewed Hooper just yesterday:
He told me that the films have put too great a strain on his family life and that he always thought that a certain composer "whose name I know well" should finish out the series, "since he started it."
I got the impression that he'd be content just leading a quiet life in London from now on, without dabbling in mega blockbusters like this anymore.
Hooper is allegedly referring to Williams (in the first comment above), whom Potter producer David Heyman has also shown interest in bringing back, if schedules permit.
Williams himself said "with confidence" at a lecture in late 2007 he'd be back to finish what he started and write the score for Deathly Hallows.
Please keep in mind this is unconfirmed at present, but we'll be sure to bring you more news as we hear of it.
Thanks to Matt for the tip.
UPDATE: There seems to be confusion and even apathy concerning news of John Williams' potential return, so a quick summary follows: Williams has written some of the most recognizable and enduring theme songs and film scores in the past four decades, including Star Wars, E.T., Indiana Jones, Superman, Jurassic Park, Schindler's List, Home Alone, Hook, the NBC Nightly News, the Olympics and even President Obama's inauguration. He composed Hedwig's Theme and several other elements which can be heard throughout all of the Harry Potter movies, even the ones he did not work on (Goblet of Fire through Half-Blood Prince.)