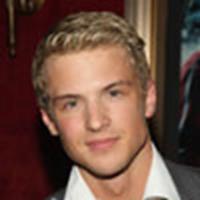 Freddie Stroma
Photos from NYC 'HBP' premiere
July 9, 2009 at 9:19 PM ET
Geri HPANA (via Various)

harry potter and the half-blood prince movie, half-blood prince movie, hbp movie, david yates, emma watson, rupert grint, bonnie wright, daniel radcliffe, tom felton, david heyman, alan rickman
---
Numerous images

from the NYC premiere of Harry Potter and the Half-Blood Prince are now appearing online. Guests included Daniel Radcliffe, Rupert Grint, Emma Watson, Tom Felton, Bonnie Wright, David Heyman, David Yates, David Barron, Steve Kloves, Freddie Stroma and Warwick Davis, to name a few.
Additional photos can be viewed here

courtesy of WireImages.
Don't forget, video from the event, courtesy of HPANA, will be uploaded shortly.
UPDATE: Addition pictures from today's premiere are now online courtesy of Yahoo! Photos

and JustJared

.