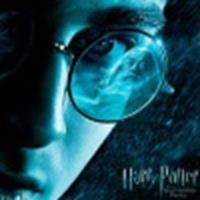 Harry Potter
Reminder: Watch live stream of 'Half-Blood Prince' red carpet premiere from London on HPANA
July 7, 2009 at 11:08 AM ET
Cheeser HPANA (via Livestream.com)

harry potter and the half-blood prince london premiere, harry potter red carpet, half-blood prince movie, hbp movie
---
UPDATE: The live broadcast has ended.
HPANA will be featuring live coverage from the London red carpet premiere of Harry Potter and the Half-Blood Prince starting at 1:00 p.m. eastern (6 p.m. GMT), courtesy of our friends at Livestream.com

and The Press Association.
Watch the all stars arrive, the fan frenzy, interviews,
video clips and more right
on HPANA's home page
!
About Livestream
When we say live, we really mean "live"! Our unique, patent-pending technology allows Livestream to virtually eliminate the now infamous 20-second delay common in the live streaming process. With Livestream, the viewer experiences what the producer has put on the air in less than one second.
About The Press Association
As home to the national news agency of the UK and Ireland, the Press Association proudly takes its place at the heart of the media industry providing a continuous feed of text, pictures, video and data into newsrooms around the country.
Founded in 1868, the Press Association has an unrivalled reputation for providing fast, fair and accurate information. Alongside our core news agency operation, the Press Association also supplies a wide range of content and editorial services ranging from international sports data, comprehensive entertainment guides and photo syndication to editorial training and weather forecasting.