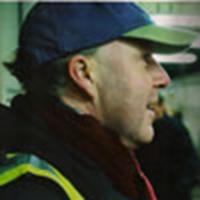 David Yates
David Yates discusses the actors and the end
July 1, 2009 at 8:09 PM ET
Geri The Leaky Cauldron (via ICM)

harry potter and the half-blood prince movie, half-blood prince movie, hbp movie, david yates
---
David Yates, in a new interview, talks about

working with the actors, the excitement of working on the franchise and when discussing Harry Potter and the Deathly Hallows now that he is finished with Half-Blood Prince.
Part Two is more elegiac and operatic. It's where the heart and soul of the story comes home to roost. They're as different as Order of the Phoenix is to Half-Blood Prince, which is quite European in flavour. The world is rich enough to allow you to go exploring in how you present it.
Scans of the article can be seen here

.