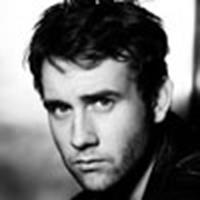 Matthew Lewis
A discussion with Matthew Lewis
July 1, 2009 at 7:29 AM ET
Geri HPANA (via Los Angeles Times)

harry potter and the half-blood prince movie, hbp movie, hphbp movie, matt lewis, matthew lewis
---
To continue their coverage for the release of Harry Potter and the Half-Blood Prince the LA Times have a new interview

with Matthew Lewis (Neville Longbottom) in which he talks about being a fan of the books, working on the films and encounters with fans.
You're filming or about to film Deathly Hallows, and Stuart Craig said the films have always been dark, but how do you feel about the films' increasing darkness?
ML: There has been an element of darkness all the way through. You have this evil element in Voldemort, a sort of ultimate evil all the way through. But the previous films have always had a sort of happy ending and they all develop friendship and love, and it started to get -- towards 5 and now 6 -- where the happy endings were not so easy. And especially here in the Half-Blood PrinceI will say one thing about Half-Blood PrinceWhat kind of things do you want to do/do you see yourself doing when Deathly Hallows is done? I know that's a while away, though.
ML: Yeah, well, I've been acting since I was 5. I really don't know what I would do without it, so I guess that's what I want to do! Just to continue down this road as long as I can. But I know it's a business where there's no guarantees, so I'm prepared for that ... I applied for University and I'd like to do film study and philosophy ... so I'll just carry on at this [acting] for five or six years, and if that doesn't work out, I can always go back to University and get another job. But for now, [acting's] my 100% focus.