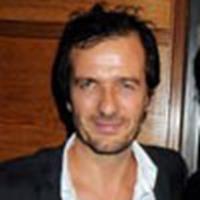 David Heyman
David Heyman talks 'HBP' & 'Deathly Hallows'
June 18, 2009 at 8:07 PM ET
Geri The Leaky Cauldron (via Film Journal)

harry potter and the half-blood prince movie, hbp movie, hphbp movie, deathly hallows, david heyman, harry potter and the deathly hallows, hpdh
---
A new interview

with Harry Potter producer David Heyman has appeared online today. In the article, Mr. Heyman talks about production of the last movie in the series, Harry Potter and the Deathly Hallows, gives hints as to where they will spilt the movie and the current movie, Half-Blood Prince, which will be released in a few weeks.
On where the seventh movie will be spilt:
...was something we wrestled with. I'm not going to reveal where it is just yet, but there are a couple of places. I initially was not in favor of doing two films. Then I went through the book with Steve Kloves, looking at what you omit, always one of the challenges you make. When Alfonso Cuarón [director of the third film, Harry Potter and the Prisoner of Azkaban] came onboard, one of the shifts we took was to tell the story distinctively from Harry Potter's point of view—and things that didn't relate to Harry were put aside because there just wasn't enough room.
In the seventh book, Harry is at the center of so much of it that, when we looked at what we would cut, it was impossible. There was almost nothing that we could comfortably cut, so it became a very clear decision that we had to make two films.
Once we made that decision, the challenge is to find out where you cut it. I think we've made a really interesting choice. It's acknowledging that actually this is one book, and there are two parts to the story, and I think it will be really exciting.
Actually, there's almost enough material in here to make three films, but I think that would have probably tipped it over the edge. The book is a very rich canvas.