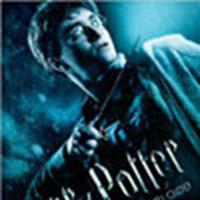 'Half-Blood Prince'
HD Update: Two more 'HBP' TV spots air
June 14, 2009 at 2:54 PM ET
Jeremy The Leaky Cauldron

Harry Potter, Half-Blood Prince, TV, Spot, Daniel Radcliffe, Quidditch, Jealousy, Emma Watson, Rupert Grint,
---
Two brand new Harry Potter and the Half-Blood Prince TV spots aired last night during regular television programming.
The first is available here

in high-quality, featuring "Jealousy."
The second is available here

, centering around Quidditch.
UPDATE: Both links above were changed to a HD (high-defition) versions.
Thanks to TheMovieBox.net

!