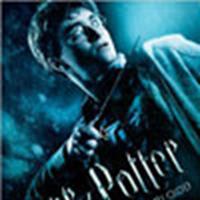 'Half-Blood Prince'
Confirmed: 'Half-Blood Prince' IMAX release delayed
June 8, 2009 at 1:30 PM ET
Geri HPANA (via News Tip)

harry potter and the half-blood prince movie, half-blood prince movie, hbp movie
---
The Harry Potter and the Half-Blood Prince movie scheduled for release in conventional theaters on July 15 won't be shown in IMAX

theaters until July 29, a full two weeks after it's general release date.
News came to HPANA yesterday and it was confirmed

today by Richard Gelfond, IMAX chief executive, that at least one IMAX theater in New York and another in Los Angeles are scheduled to play the movie starting on July 14, while dates for international theaters are still being negotiated.
Thanks to Jeff from TVWatchOnline

for the original tip.
UPDATE: Shares of IMAX fell

32 cents, or 4.2 percent, after this news hit:
"Historically, movies that are released onto Imax screens weeks after the movie is released onto traditional screens do not generate as much Imax box office compared to when movies are released simultaneously onto Imax screens," wrote analyst Eric Wold of Merriman Curhan Ford & Co.
UPDATE II: Dan Fellman, the president of domestic distribution for Warner Bros., has confirmed this for HPANA. Thanks to Terrance at our official podcast Hogwarts Radio

for the intrepid reporting.
UPDATE III: This summer's Harry Potter fan conference, Azkatraz 2009, has posted an update on their plans

for a special IMAX screening of the film that was to take place in San Fransisco during the event.