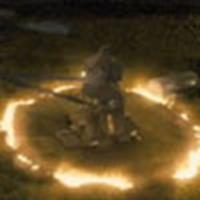 'Half-Blood Prince'
New 'Half-Blood Prince' videos; exclusive clip to air during 'MTV Movie Awards' show
May 20, 2009 at 1:50 PM ET
Geri HPANA (via Various)

harry potter and the half-blood prince movie, half-blood prince movie, hbp movie
---
On today's episode of the Ellen Degeneres Show

show in the U.S. a brief clip featuring Ron and Harry aired and you can now view it on YouTube here

or on the main site.
You can view a featurette here

courtesy of Belgium site Kinepolis.com which shows interviews with David Heyman and Daniel Radcliffe as well as scenes with Dumbledore and Harry from the movie (click on featurette to view).
Meanwhile, MTV has let us know that an exclusive sneak peek from the movie, given by Daniel, Emma and Rupert, will air during this year's MTV Movie Awards

, which is scheduled to air on MTV on Sunday, May 31st at 9 pm (ET).
Thanks to SnitchSeeker, Matty and MTV for all the news.