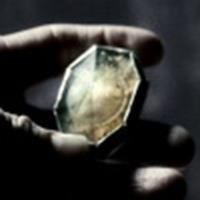 The Locket
Video: Latest 'Half-Blood Prince' trailer now online
April 16, 2009 at 5:13 PM ET
Cheeser Yahoo! News (via E! Online)

harry potter and the half-blood prince, harry potter 6 trailer, harry potter trailer
---
UPDATE: Go here for the official high-definition versions!
A low-resolution copy of the newest Harry Potter and the Half-Blood Prince movie trailer has been posted

by one of E! Online's blogs.
Clocking in at around 2 minutes and 20 seconds, it's packed with tension, action and drama, featuring brand new scenes and the expansion of some we've seen in earlier trailers.
Keep watching as the video immediately following it is a "First Look" special at the film as well.
Stay tuned later tonight for high-resolution versions here on HPANA!