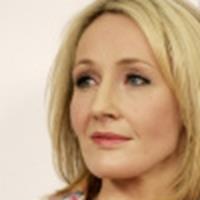 J.K. Rowling
UPDATE: J.K. Rowling to attend special dinner with Mrs. Obama in London
March 31, 2009 at 7:30 PM ET
Jeremy The Leaky Cauldron (via Times Online)

J.K. Rowling, Harry Potter, G20, summit meeting, Michelle Obama,
---
It has been announced

that J.K. Rowling will attend the G20 summit dinner in London, an event for the spouses of those attending, including First Lady Michelle Obama.
Seated on one side of Mrs Obama will be J. K. Rowling, the author; on the other will be Kelly Holmes, the double Olympic gold medallist.
Rowling, the Harry Potter author who wrote the first of her best-selling books when she was living on benefits as a single mother in a mice-infested Edinburgh flat, has long been a vocal Labour supporter. Last year she gave £1 million to the party.
To read the full article, click here

. We will post images from the event as soon as they are available.
Thanks to TLC

for the link.
UPDATE: You can see pictures of JK arriving for dinner here

courtesy of Getty Images. This post will be updated when additional photos appear on the web.