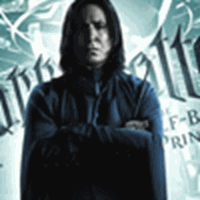 Snape character poster
New 'HBP' video game trailer & character posters
March 26, 2009 at 3:43 PM ET
Geri HPANA (via Various)

harry potter and the half-blood prince movie, half-blood prince movie, hphbp movie, hbp movie, harry potter and the half-blood prince video game, hbp video game, hpbh video game
---
Today is a banner day, a trailer for the Harry Potter and the Half-Blood Prince video game as well as six new character posters from the movie have appeared online.
You can view the trailer here

via Yahoo and the character posters here

courtesy of MSN Movies. We hope to have high-resolution versions of the posters soon.
Thanks to TLC

and SnitchSeeker

for the news.