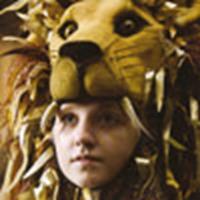 Luna Lovegood
New promo images from 'Half-Blood Prince'
March 16, 2009 at 10:53 AM ET
Geri HPANA (via SnitchSeeker)

harry potter and the half-blood prince movie, half-blood prince movie, hphbp movie, hbp movie
---
Some new promo images from the Harry Potter and the Half-Blood Prince movie cropped up online over the weekend. The images feature Tom Riddle, Harry Potter, Hermione Granger, Draco Malfoy and Luna Lovegood.
You can view the images here

and here

courtesy of Oculmencia

via SnitchSeeker

.
Also the April issue of Nick Magazine magazine has a new article

on the movie. Thanks to TLC

for the scan.