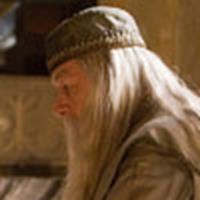 'Half-Blood Prince'
Update: Second test screening of 'Half-Blood Prince' never happened
March 11, 2009 at 8:44 PM ET
Geri HPANA (via The Sun)

harry potter and the half-blood prince movie, half-blood prince movie, hphbp movie, hbp movie
---
A new article online from The Sun tabloid in the UK claims to report on another early screening of the Harry Potter and the Half-Blood Prince movie, which apparently took place in the U.S. recently. Allegedly, some fans aren't happy.
UPDATE: Warner Bros. has told HPANA no new screening has taken place and this is likely a rehash of a screening last year in Chicago. An e-mail sent by HPANA to the author of the article for The Sun was returned as undeliverable.
Here are some tidbits (invisible below) from the full article

which you should read at your own risk.
The film is dominated by romance -- Ron with Lavender Brown, Ginny with Dean Thomas, Hermione's growing love for Ron, Ron's potion-affected desire for Romilda Vane, and ultimately Harry and Ginny.
Anyone who has read the book will be severely disappointed.