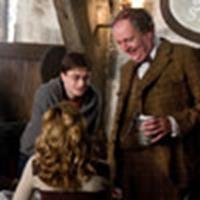 'Half-Blood Prince'
Two 'Half-Blood Prince' first looks on the way
February 14, 2009 at 2:28 AM ET
Jeremy HPANA (via Various)

Harry Potter and the Half-Blood Prince, HBP, Harry Potter, MTV Spoilers, Oscars,
---
We have received word that there are two special Half-Blood Prince first looks on the way within the next month.
Firstly, there is a report

that a clip of the film will be shown during the Oscar proceedings on Feb. 22.
The choices were "Sherlock Holmes," directed by Guy Ritchie with Robert Downey Jr.; "Terminator Salvation," directed by McG with a temperamental Christian Bale; and "Harry Potter and the Half-Blood Prince," directed by David Yates with Daniel Radcliffe.
These clips should be fun for viewers, if any happen to be tuned in at the end of the annual marathon. But the preview gimmick, if it stays in the show, will put an exclamation point on the academy's big problem: its disconnect with people who watch films. Any one of these movies has a shot at selling as many tickets as all of the year's Oscar nominees combined.
And secondly, we have heard that MTV's Spoilers will air

an exclusive look of Half-Blood Prince during an upcoming episode.