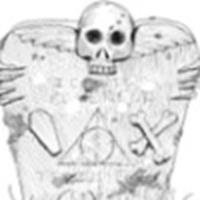 'Beedle the Bard'
Update: 'Beedle the Bard' fastest selling book of 2008 in UK
December 9, 2008 at 8:23 PM ET
Jeremy Yahoo! News (via Daily Telegraph)

Beedle the Bard, Harry Potter, J.K. Rowling,
---
The Tales of Beedle the Bard by J.K. Rowling, has become the fastest selling

book of 2008 in the UK, selling 367,625 copies in the first three days alone, since its release on December 4.
Congratulations J.K. Rowling on yet another amazing feat!
UPDATE: To add to this story, Beedle the Bard has knocked

Stephenie Meyer's Twilight off the number 1 spot on USA TODAY's Best-Selling Books list.