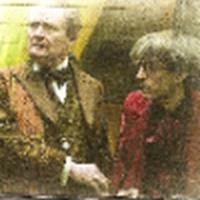 Slug Club Party
Update: New scans from 2009 'Half-Blood Prince' agenda book online
October 18, 2008 at 1:41 PM ET
Jeremy HPANA (via SnitchSeeker via Bloghogwarts)

Harry Potter, Half-Blood Prince,
---
Update: Scarpotter has sent us a few more scans from the calender, to view them click here

.
Several new photos from the 2009 'Half-Blood Prince' agenda book are online. Featuring new pictures of Harry, Ron, Hermione, Slughorn and more!
Bloghogwarts was able to get their hands on photos from the book, and has posted them

for us all to see. To see the pictures via an English website, click here

to go to Snitchseeker.
We will continue to update as anymore scans from this book become available.