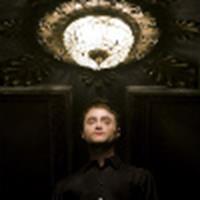 Dan Radcliffe
Update: Dan Radcliffe's 'Inside the Actors Studio' interview now online
October 16, 2008 at 12:09 AM ET
Jeremy HPANA (via Snitch Seeker)

Daniel Radcliffe, Inside the Actors Studio, Harry Potter,
---
As we previously reported

, Daniel Radcliffe was a guest on 'Inside the Actors Studio' with James Lipton. While actual text from the interview was not previously available, they now have been posted online for us all to read.
Dan credits Prisoner of Azkaban director Alfonso Cuaron for his career decision of becoming an actor:
Radcliffe described his ideal director: "You want somebody you can suggest things to, not someone you're intimidated by. You also want somebody who will turn to you after a take and say, 'That was not very good at all.' That's how you know you can trust his judgment."
Dan jokingly talks about Harry Potter costars Rupert Grint, Emma Watson, and Robbie Coltrane, as well as his experience working on the film series:
The Quidditch broomstick on which Radcliffe rode was in fact attached to a bike saddle - Radcliffe remarked, "You lean forward on… everything." In addition, he cites Robbie Coltrane, who plays Hagrid the groundskeeper, as "the guy who tells dirty jokes." Alluding to the epilogue in the final Potter book being portrayed in film by his cohorts Rupert Grint and Emma Watson, Radcliffe chuckled, "It's going to be a source of entertainment to see Ron and Hermione together."
To read more from the interview via Snitchseeker, click here

.