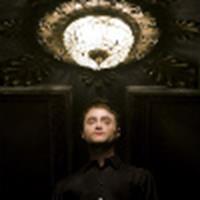 Dan Radcliffe
Dan Radcliffe's 'Inside the Actors Studio' interview reports online
October 9, 2008 at 10:58 PM ET
Jeremy HPANA (via SnitchSeeker)

Daniel Radcliffe, Inside the Actors Studio, Harry Potter, Equus,
---
Several people have posted blogs concerning Daniel Radcliffe's recent appearence on Inside the Actors Studio

. The reports include numerous details on what occurred on the program.
Included in the program was a Q&A from several fans:
Student #1 – How does he choose between a challenging role vs. one that's not a good fit?
Dan talks about his small stature – he couldn't play a security guard, Richard Griffiths won't play a "fat" role (Falstaff) but it's important to take on challenge
Student #2 – What does he do to prepare for live performance?
Dan listens to unhappy music on Ipod, thinks about Alan's crime against the horses – the intensity, but relaxes and doesn't worry
Student #3 – Who does he want to work with? What's his favorite spell?
Alahomora (to open doors), Woody Harrelson is brilliant, Johnny Depp (yelps from the audience, makes running rain forest joke), the Coen brothers
Student #4 – Does he pull direction from HP novels or the script?
The script first, book as a backup. Mentions Steve Kloves, he doesn't read the Potter books over and over (he's not obsessed)
Student #5 –Artistically, what is the best and worst thing about acting?
Worse – unprofessional people, or those who aren't in it for the right reason, who don't treat you well
Best – being in atmosphere of creativity and practicality (on film set)
To read the rest of the reports via SnitchSeeker, click here

.