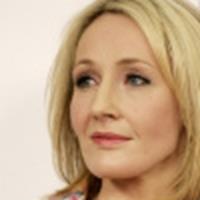 J.K. Rowling
JK Rowling tops Forbes' highest paid authors list
October 2, 2008 at 7:11 PM ET
Jeremy MuggleNet

J.K. Rowling, Harry Potter, Forbes,
---
J.K. Rowling has topped

Forbes list of highest paid authors, making an astounding $300 million in the last year, and a whole $250 million more than the second place author, James Patterson. This marking another milestone in the life of J.K. Rowling and Harry Potter.
Once a single mother on welfare, Rowling can now claim best-selling billionaire status thanks to her Harry Potter franchise. The adventures of the teen magician and his Hogwarts classmates took the publishing world by storm in 1998, when Harry Potter and the Sorcerer's Stone became a bona fide hit. In the decade since, it and the six subsequent books in the series have sold 375 million-plus copies worldwide. Over on the big screen, her Potter franchise has already generated $4.5 billion at the worldwide box office--and she still has three more flicks to come.
Other authors on the list included, Stephen King, Tom Clancy, and Danielle Steel.
Congratulations Jo!