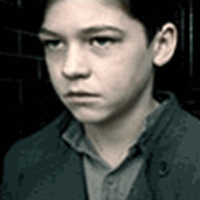 Young Tom Riddle
First look at young Riddle from 'Half-Blood Prince' trailer
July 28, 2008 at 10:12 PM ET
Geri HPANA (via USA Today)

harry potter and the half-blood prince movie, half-blood prince movie, hbp movie
---
With the official teaser trailer for the Harry Potter and the Half-Blood Prince movie set for release tomorrow, we now have our first look

at young Tom Riddle (Voldemort) which will appear in the trailer.
A new picture featuring Dumbledore can be seen here

and a larger version of the Tom Riddle and Dumbledore picture can be seen here

.
Also note that David Yates states in the article that film editing is complete and that studio officials will soon see the finished product.
Thanks to BlogHogwarts

for the link.