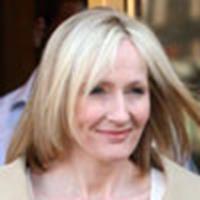 J.K. Rowling
JKR receives 'Author of the Year' award
May 14, 2008 at 9:47 AM ET
Geri HPANA (via Business Wire)

jk rowling, jkr, jo rowling, harry potter author, hp author
---
J.K. Rowling, the author of the popular Harry Potter series received

the 'Author of the Year Award' at the first annual Children's Choice Book Awards at a gala in New York City. Over 55,000 votes

were made with voting ending on May 4th.
The awards program was created to:
... provide young readers with an opportunity to voice their opinions about the books being written for them and to help develop a reading list that will motivate children to read. The program is a new component of Children's Book Week, the longest running literacy event in the country.
Congratulations to JKR.