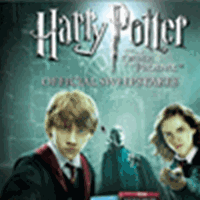 WB's sweepstakes
Pre-order 'OotP' DVD in U.S., WB's sweepstakes & sneak peek of interactive game
November 14, 2007 at 7:44 PM ET
Geri HPANA (via Various)

harry potter and the order of the phoenix dvd, order of the phoenix dvd, ootp dvd, harry potter and the half-blood prince movie, half-blood prince movie, hbp movie
---
With the release of the Harry Potter and the Order of the Phoenix DVD just weeks away in the U.S. both Barnes & Noble

and Amazon

are now taking pre-orders for the movie. You can also help out HPANA by ordering the DVD's via our site shop

.
Also, the official Harry Potter site is giving fans the opportunity to enter a sweepstakes

with a chance of wining a trip to the set of Half-Blood Prince. You can enter from now through January 5th. To enter, you must be at least 13 years of age and a resident of the US or Canada.
You can also view a sneak peek

of the Order of the Phoenix interactive game (click the center box).
Thanks to TLC

, Mugglenet

and HPFZ

for all the links.
UPDATE: Thanks to Anne for letting us know that Potter fans from Mexico also have a chance to win

visit the set of the movies as well as being an extra in Half-Blood Prince by entering their own competition.