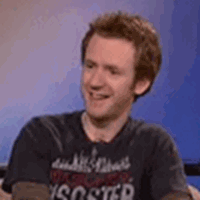 Chris Rankin
Chris Rankin 'unlikely' for 'HBP', hopeful for 'Deathly Hallows' movie
October 19, 2007 at 8:54 AM ET
Geri HPANA

chris rankin, harry potter movies, percy weasley, harry potter and the half-blood prince, harry potter and the deathly hallows
---
Chris Rankin, Percy Weasley from the Harry Potter movies, is currently visiting New Zealand for this year's Auckland Pulp Expo

.
In an interview

with the actor he talks about the movies, his audition and mentions that it is unlikely that Percy will be in Harry Potter and the Half-Blood Prince, but Chris hopes for the best for the Deathly Hallows movie.
You can keep up-to-date on all your Chris Rankin news by visiting his official site

.
Thanks to Jas from DRO

for the link.