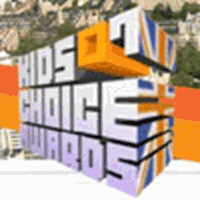 Kid's Choice Awards UK
'OotP' nominated for 'Hollywood Movie Award,' Emma to attend UK's 'Nick's Kids Choice' awards
October 10, 2007 at 4:55 PM ET
Geri HPANA (via Various)

harry potter and the deathly hallows, hpdh, daniel radcliffe, dan radcliffe, emma watson, harry potter and the order of the phoenix movie, order of the phoenix movie
---
Back in July we let you know

that Harry Potter and the Deathly Hallows as well as Daniel Radcliffe and Emma Watson had received nominations in this years Nickelodeon Kid's Choice Awards UK

. Emma updated her site

yesterday stating that she will be attending the event in London in Saturday, October 20th. We will be sure to post any images from the event as well as results - good luck to all. Please note that Daniel Radcliffe is not scheduled to appear at the awards show.
Additionally, the Harry Potter and the Order of the Phoenix movie is one of 10 nominees in this year's Hollywood Movie Awards

from Yahoo! Movies. The ceremony will take place on Tuesday, October 23rd in Los Angeles, CA. You can go here

to vote for the movie, which currently is in third place.