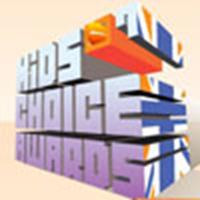 Kid's Choice Awards UK
'Deathly Hallows,' Watson & Radcliffe nominated for Kid's Choice Awards UK
July 29, 2007 at 9:45 PM ET
Geri Veritaserum

harry potter and the deathly hallows, hpdh, deathly hallows, hp7, book 7, daniel radcliffe, dan radcliffe, emma watson, rupert grint
---
With the release of Harry Potter and the Deathly Hallows only last weekend it has received it's first nomination in the Best Book category at this years Nickelodeon Kid's Choice Awards UK, which will take place in London in October.
Actor Daniel Radcliffe is also nominated for Best Actor, up against Johnny Depp, Orlando Bloom, and Rowan Atkinson. While Emma Watson is also nominated in the Best Actress Awards. Also note that the Harry Potter and the Order of the Phoenix movie is nominated. Voting opens on Monday, July 30th and you must register on the site to have your vote counted.
Additional, Daniel Radcliffe, Rupert Grint and Emma Watson are featured in the latest issue of Nickelodeon magazine (now on newsstands) and can be viewed online.