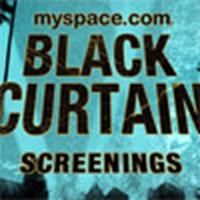 MySpace
Free, early 'Potter' screenings for MySpace members
June 25, 2007 at 1:27 AM ET
Cheeser HPANA

harry potter and the order of the phoenix, harry potter 5, harry potter movie screenings
---
MySpace's Black Curtain Screenings

is now offering June 28 screenings across the country of Harry Potter and the Order of the Phoenix.
You have to add the Black Curtain and Harry Potter

profiles to your top friends and then print it out. Tickets for the 7 p.m. show are free, on a first-come first-serve basis, with printout as proof. (They advise getting there early to ensure admission.)
Here are the lucky locations:
Portland, Oregon
Sacramento, California
Minneapolis-St. Paul, Minnesota
Dallas, Texas
Raleigh-Durham, North Carolina
Pittsburgh, Pennsylvania
Atlanta, Georgia
Orlando, Florida
For everyone else, the release date of the movie is July 11.
Thanks to Luis for the tip!