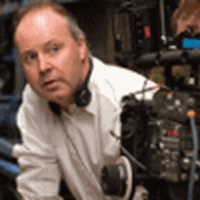 David Yates
'HBP' casting call, filming news & direct confirmation that Yates is directing
June 22, 2007 at 9:51 AM ET
Geri HPANA (via Various)

harry potter and the half-blood prince movie, half-blood prince movie, hbp movie, david yates, david heyman
---
With the Harry Potter and the Order of the Phoenix movie set to be released in a few weeks, details are surfacing on an upcoming casting call and filming location for the Half-Blood Prince movie. We also hear from director David Yates, confirming, in person, that he will be directing the sixth movie.
Warner Bros. are looking for a teenage boy and girl to play the parts of Lavender Brown and Tom Riddle with auditions taking place at Earl's Court in London on July 1st and 8th. According to the press release for both characters people should be between 15-18 years of age and a resident of the UK or Ireland. You can read all the information for the auditions here

. Thanks to HPFZ

for that news.
Some filming for the movie will take place

at Lacock in Wiltshire, with scenes filmed in autumn. You may remember that scenes featuring the Abbey's cloisters were in the first two movies:
The crew are set to return in the autumn and this time the focus is on the parts of the village close to The Angel and Church Street and the Abbey Cloisters will be used if the weather is bad.
This morning I attended a press junket for the movie where director David Yates and producer David Heyman confirmed for all that Yates will be directing the next movie. You can hear a snippet of their comments here

(1.98 MB, WMA, please remember to right-click & save target as...).