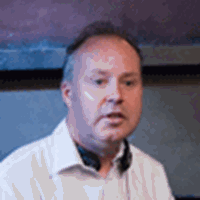 David Yates
David Yates confirmed to direct 'Half-Blood Prince'
May 3, 2007 at 12:37 PM ET
Geri Yahoo! News (via Sci Fi Wire)

harry potter and the half-blood prince movie, half-blood prince movie, hbp movie, ootp, order of the phoenix movie, harry potter and the order of the phoenix movie, david yates
---
Harry Potter and the Order of the Phoenix director David Yates

has confirmed that he will be directing Harry Potter and the Half-Blood Prince.
Yates told

Scifi Wire:
I am doing Half-Blood Prince, and I'm doing it because I love the world, I love the characters. I think I have more business with this world and these characters.
I've made a kind of tonal shift with the fifth film, which I want to continue and develop into the sixth film. And I can see the fifth story evolving into the sixth story in a really interesting way. So I'm on a journey with this material and this world, and I'm keen to complete it.
Harry Potter and the Half-Blood Prince is in preproduction with a scheduled release date for November 21st, 2008.
Editor's Note: As of today Warner Bros. has not confirmed that Mr. Yates will in fact be directing Half-Blood Prince, it's possible negotiations are still ongoing. We will post when we have a confirmation.