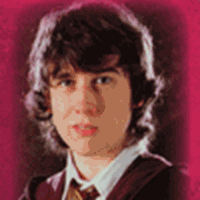 Neville Longbotton
'Movie Magic' does 'Potter' again
March 31, 2007 at 7:05 PM ET
Geri HPANA

harry potter and the order of the phoenix movie, order of the phoenix movie, ootp movie, movie magaic, daniel radcliffe, dan radcliffe, emma watson, rupert grint
---
To follow-up on the Entertainment Weekly coverage that the Harry Potter and the Order of the Phoenix movie received yesterday, Movie Magic magazine has a plethora of news for fans.
The magazine, which is currently on sale in the U.S. and costs $9.95, contains over 50 pages of articles including: Daniel Radcliffe growing up as Harry, the changing cast of characters, an article in which Emma Watson shares her memories on the first five films. An well as an article on the fan community, one in which Rupert Grint discusses bringing Ron Weasley to life, a movie encyclopedia and a portrait gallery. It also gives a round up of what we may find in Harry Potter and the Deathly Hallows. Sorry to say that we can't load scan's from the magazine at the moment but may do so in the future.
From Movie Magic magazine:
Daniel Radcliffe on the movie:
The books for me are not about magic or good or evil. To me, the story is about a loss of innocence. That's what Harry's evolution is - he goes from being this young boy awestruck by the magical world, to a young man very much aware of the awful things that people can do to each other, even in the magical world, which at first he views as a utopia. At first he thinks it's a paradise, but he wakes up to the fact that actually really horrible things happen there.
Emma on director David Yates:
MM: With Harry Potter and the Order of the Phoenix, you've got a new director in the form of David Yates. Is he who, like Alfonso Cuarón and Mike Newell before him, really pushed you, Daniel and Rupert as actors?
Emma: Definitely. David won't settle for anything that looks like acting. [Laughs] What keeps coming up a lot is his search for truth in the characters and the performances. He really wants it to be real. The fourth film was sort of about all the tasks, fighting dragons, and all that. This film is about Harry fighting his inner demons more than dragons. So I think David is the perfect director for that. Also, his previous work has all bee quite politically based, like Sex Traffic and The Girl In the Café, and with this film you see much more of the world outside of Hogwarts. The book and film deal, in part, with how the Ministry of Magic begins to restrict personal freedoms and civil liberties following a wave of attacks. I think this film will be quite relevant to what we're all experience at the moment with all the terrorist attacks. The film eerily coincides with that.
Rupert on reflecting on the movies.
MM: Harry Potter and the Order of the Phoenix has yet another new director in the form of David Yates. Do you enjoy changing directors with each film?
Rupert: Sometimes it's a challenge, but it makes it different. I mean, the first time it happened, losing Chris Columbus, was quite a big thing, because he was my first ever director and it was my first ever film. It was quite different not having him in there. But we've had some really good ones - Alfonso Cuarón, Mike Newell, and this one's been really good, David Yates. He's quite laid-back and much more calm. He's calmer than the other one's we've had, so it's been good.
In two new pieces with Dan Radcliffe, in the first

Dan comments on his character as well as future projects. The second

article discusses Dan's play Equus.
Also note that Empire magazine is asking

fans for questions for Dan, which he will answer in an upcoming issue.