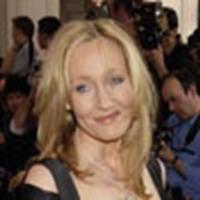 JK Rowling
Rowling blasts ban on costly MS treatment for Scots
February 27, 2007 at 8:11 PM ET
Geri The Scotsman

jk rowling, jo rowling, jkr, j.k. rowling, ms society of scotland
---
Harry Potter author, JK Rowling, patron of the MS Society of Scotland

recently spoke out

about the decision by the Scottish Medicines Consortium's refusal to recommend a drug to treat a very aggressive type of relapsing MS.
Ms. Rowling who wants the decision reconsider commented on the decision by stating:
I know from personal experience that MS can have a devastating effect on everyone who comes into contact with it. My mother suffered terribly with MS and it was so frustrating that there was little or nothing doctors could do to help her.
If a drug can help tackle MS - particularly the very aggressive type of relapsing MS we are talking about - it should not be ruled out because of cost alone.
Once again, decisions about treatment are being made by accountants rather than clinicians, and I hope MSPs will speak up on behalf of the thousands of families affected by MS across Scotland.