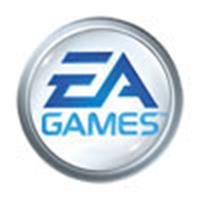 EA Games
EA Games answer fans questions on 'OotP' video game
December 23, 2006 at 7:36 PM ET
Geri HPANA

harry potter videogame, harry potter and the order of the phoenix, ea games, ea
---
In August we let you know that HPANA, as well as other fan sites, were invited to the EA Games studios in the UK to see a first look at the Harry Potter and the Order of the Phoenix video game.
EA wanted your feedback and have now put together a podcast to answer the top 15 questions asked by fans from HPANA and Immeritus

.
The interview was recorded at the EA studios on Thursday and the file was put together with music by them. The questions were answered by Matt Birch, Games Designer and Justin Manning, Games Producer, on the Order of the Phoenix video game.
The questions are listed below and were answered in no particular order:
Which character(s) have you enjoyed seeing come to life in OotP? Were you more excited about working on certain characters, sets, plot points than others, and if so, why?
The books are maturing, the movies are maturing, but the games still seem to be targeted towards younger audiences. Is the game going to include some of the more mature stuff from the book? What is it likely to be rated?
Are there likely to be more screenshots/videos released soon? Immeritans would particularly like to know when we can see a screenshot of Sirius!
Are all the major characters - Bellatrix, Lucius, Sirius et al - based on the movie actors?
Are the film actors going to do all of the voiceovers for the game?
Will the game feature extracts of the musical score or footage from the movie?
What locations, other than Hogwarts, will we be able to explore?
Will there be a multiplayer option - can I play with/against my friends?
Do the spells each character can cast vary according to individual strengths and weaknesses, i.e. impressive spells for Dumbledore and Sirius, jinxes for Fred & George and defensive spells and an excellent Patronus for Harry?
Will the weather and/or time of day change in this game? Will Harry get to wander around Hogwarts at night?
You've mentioned in other interviews that you gave each member of the D.A. a back-story, did JK provide these or were they your own creations?
Can we play as the Marauders in Snape's worst memory?
Can we collect ingredients and make our own potions?
It seems that many people want to let loose their dark sides! Will there be a chance to use Unforgivable curses and/or play the game from a bad guy's point of view? Is there an option to play Nagini biting Arthur?
Finally, is there any chance of a Hogwarts game in which a student goes through the school taking lessons, doing exams and proceeding through seven years? And while we're at it, any chance of a Marauders Era game?
You can download the podcast here

(please right-click and save target as...) and you can see screen shots of the characters here.
Thanks to Charlotte from Immeritus

who attended the event in August on behalf of HPANA. Please note that EA Games are still reading your feedback so keep posting any questions/requests for them in our forums.