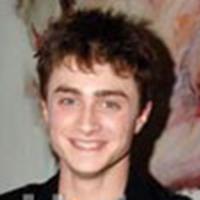 Dan Radcliffe
Dan attends 'Exceptional Youth' exhibition opening
November 4, 2006 at 7:36 PM ET
Geri DanRadcliffe.com

daniel radcliffe, dan radcliffe, exceptional youth exhibition, exceptional youth: photographs by emma hardy
---
Last month we let everyone know that Daniel Radcliffe from the Harry Potter movies was going to be included

in the Exceptional Youth exhibition at London's National Portrait Gallery. Last night the exhibit, "Exceptional Youth: Photographs by Emma Hardy," had its gala opening with Daniel, amongst other "inspiring young Britons" that included Robert Pattinson (Goblet Of Fire's Cedric Diggory), in attendance.
The exhibition will be displayed at the National Portrait Gallery until April 8th.
You can view pictures of the event here

courtesy of Getty Images.