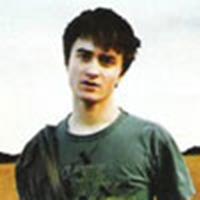 Dan Radcliffe
Dan to be featured in 'Exceptional Youth' exhibition
October 8, 2006 at 9:49 PM ET
Geri DanRadcliffe.com

daniel radcliffe, dan radcliffe, exceptional youth exhibition, exceptional youth: photographs by emma hardy
---
Dan Radcliffe from the Harry Potter movies will be featured in the Exceptional Youth exhibition which is scheduled to open at London's National Portrait Gallery at the end of October. The exhibition titled "Exceptional Youth: Photographs by Emma Hardy" will include photographs of "inspiring young Britons" under the age of 21. Dan is joined by model Lily Cole, footballer Theo Walcott and many more.
You will be able to see all the photographs on the official web site

starting on October 30th.
A snippet of the Dan piece is below and you can read the rest here

(just scroll down to the end of the page):
I would hate to be accused of having got through life just by luck - I think you do create your own destiny. My mum and dad believe in fate. I see coincidences, but not a predestined path. If it's just about fate, then you become complacent and expect things to come your way. I like being challenged. Even when you're doing really intense, dramatic scenes that take so much out of you, it's still really fun and energising. Acting makes you feel so alive.
You can see a scan of the article here

which includes a new picture of Dan.