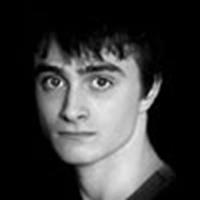 Dan Radcliffe
'Equus' pre-sale tickets for fans
October 31, 2006 at 12:02 PM ET
Geri HPANA (via DR.co.uk/DR.com)

daniel radcliffe, dan radcliffe, richard griffiths, equus
---
Back in July we posted a report that Harry Potter actors Daniel Radcliffe and Richard Griffiths would be starring

in a production of Equus in the spring on London's West End.
Now two Daniel Radcliffe fan sites, DR.co.uk

and DR.com

are giving fans the chance to purchase tickets for the play before they go on sale to the general public.
Dan had this to say in a message to both sites:
I just wanted to thank all my fans for the tremendous support you have shown me in my forthcoming role of Alan Strang in Peter Shaffer's Equus. As you know, this is an incredibly powerful drama and the decision to play this part was not one taken lightly. This role will stretch me as an actor further than I can possibly imagine and I am so excited to be involved in this production and to be directed in my theatre debut by one of the most talented directors working today, Thea Sharrock. I am also delighted to be starring opposite Richard Griffiths who of course, aside from playing 'my Uncle Vernon' was just recently awarded a Tony for his performance in The History Boys. He is truly a remarkable actor and there is no one I'd rather have guide me through this unique stage experience. Thank you again, your support means the world to me".
Please go to both sites for information on the Equus web site as well as information on dates and ticket prices.