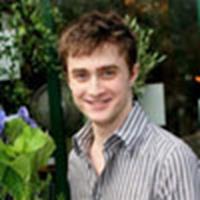 Dan Radcliffe
Stars from 'Potter' to appear on London's West End
July 27, 2006 at 9:59 PM ET
Geri HPANA (via News Tip)

daniel radcliffe, dan radcliffe, richard griffiths, equus
---
Yesterday we learned that Harry Potter stars Daniel Radcliffe and Richard Griffiths

(Vernon Dursley) are scheduled to appear

in a production of Equus

on London's West End next spring. Rehearsals will start in January and the play will be directed by Thea Sharrock.
Dan had this to say on his new role:
I'm really excited to be part of this production. I'm thrilled to be working with Richard Griffiths again. This is obviously a huge departure for me as an actor, but Equus is such an amazing play that this really was an opportunity not to be missed.
Rehearsal starts in January and I'm very much looking forward to working with Thea Sharrock who is an incredibly talented Director and only hope I do the role justice!
Dan will play the lead character, Alan Strang, while Mr. Griffiths, fresh from his award winning role in The History Boys on Broadway will portray psychiatrist, Martin Dysart.
Previous actors to portray these characters on the stage included Peter Firth and Tom Hulce as Alan and Anthony Hopkins, Anthony Perkins and Richard Burton as psychiatrist Martin Dysart. The play received a Tony Award in 1975 for best play.
Additionally

, the play will be in rehearsals for six weeks in London starting in January and will probably open in March.
No ticket information is currently available but as soon as we know any information we will be sure to let all you know.
Thanks to Page from DR.co.uk

, DR.com

as well as Jocole and Tiffany for all the emails.