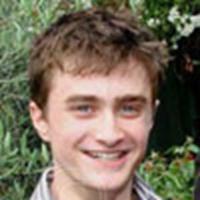 Dan Radcliffe
Additional information on 'Equus'
October 13, 2006 at 2:05 PM ET
Geri HPANA (via Various)

daniel radcliffe, dan radcliffe, richard giffiths, equus
---
We have previously

posted about Dan Radcliffe and Richard Griffiths' upcoming appearance in Equus on London's West End next year.
In one piece

on the play, it mentions that previews of the play will start on February 16th and the official opening night is planned for February 27th. While most of the information may be accurate, official word will not be released till next week.
In an interview with the director of the play, Thea Sharrock speaks about

her previous and upcoming work:
Though Sharrock has worked with some of the most highly respected thesps in the business, Radcliffe, a relative stage novice, is likely to draw the spotlight to the production like no-one else. "The speculation is not my problem," she states sternly. "I've just got to get on with the job. I think you get into real trouble the minute you start worrying about that kind of thing. I suspect that play itself would bring along a fair amount of speculation but then the minute you have Daniel Radcliffe in it, it brings it to a whole new level, but much like him, it's not what I'm concentrating on; we're just getting on with the play."