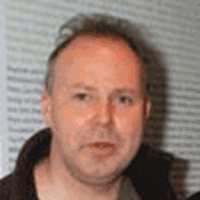 David Yates
David Yates to direct 'Half-Blood Prince'?
October 4, 2006 at 10:28 AM ET
Geri Wizard News (via Movies online)

harry potter and the half-blood prince movie, half-blood prince movie, hbp, david yates
---
News seems to have popped up online stating

that David Yates has been asked to direct Harry Potter and the Half-Blood Prince. Mr. Yates is expected to accept the offer, with filming to commence in May 2007, two months before the release of Order of the Phoenix.
We will update this information as soon as we can.