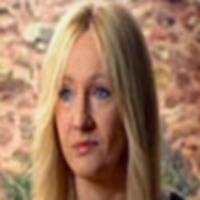 JK Rowling
Video of JKR discussing Hagrid
September 25, 2006 at 2:35 PM ET
Geri HPANA (via HP Sorcery)

jkr, jk rowling, jo rowling, robbie coltrane
---
Yesterday evening Harry Potter author JK Rowling appeared in a video that was shown on the South Bank Show, which had a feature on Robbie Coltrane. The video opens with Robbie discussing his astonishment of the fans love for his character, scenes from the films and JKR discussing why Robbie was Hagrid. Emma Thompson also makes an appearance.
You can watch the video here

courtesy of HP Sorcery. Thanks Ami.