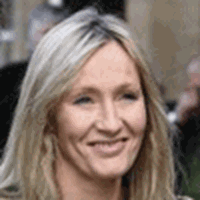 JK Rowling
Digital repository in Scotland to include JK's online work
September 11, 2006 at 12:45 PM ET
Geri The Leaky Cauldron (via The Scotsman)

the national library of scotland, nls, jkrowling, jo rowling, ian rankin, alasdair gray
---
The National Library of Scotland has secured

a £1.8 million grant to create a "digital repository" archive of blogs, journals and e-mails written by leading Scots, which include JK Rowling, Ian Rankin and Alasdair Gray.
Simon Bains, the digital library manager of The National Library of Scotland said:
We won't be preserving everything - we'll select what appears to be of cultural significance from online journals, websites, blogs and e-mails.
We'll be harvesting the work of prominent cultural figures, but also other interesting social history documents.
The exhibit should be launched in 2008.