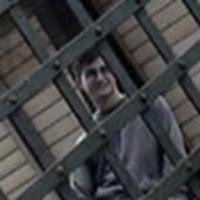 Dan at King's Cross
Videos from 'Phoenix' filming at King's Cross
September 7, 2006 at 8:14 AM ET
Geri Veritaserum

harry potter and the order of the phoenix movie, order of the phoenix movie
---
To add to our previous post about filming of Harry Potter and the Order of the Phoenix that took place last Sunday at King's Cross, four videos of a scene being filmed have appeared online.
Three of the videos show the cast rehearsing a scene on the footbridge that connects Platform 8 to Platform 1. The last video shows Dan in between takes.
UPDATE: At the behest of Warner Bros., links to the videos have been removed.